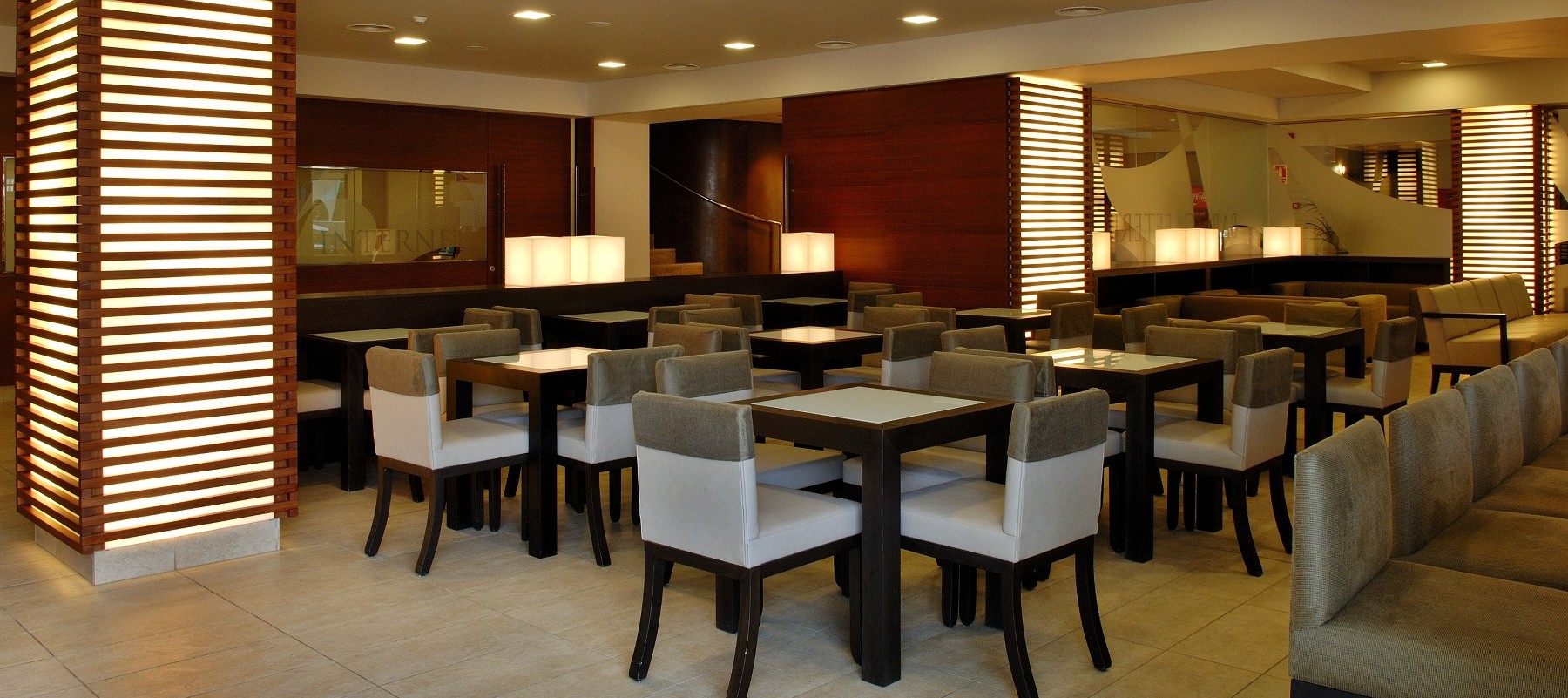 Cafeteria
Functional and welcoming, the César Augustus cafe offers its guests a friendly and pleasant atmosphere where you can get together with your family and friends. Open all day to offer you maximum service.
Ask the barman for your favourite combo, cocktail, soft drink, ice cream, infusion or coffee and if you want you can also choose from a varied assortment of snacks. We recommend you to order the speciality, mojito, which has become very popular with our guests.

COLVA 2001 SL ha sido beneficiaria del Fondo Europeo de Desarrollo Regional cuyo objetivo es mejorar la competitividad de las Pymes y gracias al cual ha puesto en marcha un Plan de Marketing Digital Internacional con el objetivo de mejorar su posicionamiento online en mercados exteriores durante el año 2020. Para ello ha contado con el apoyo del Programa XPANDE DIGITAL de la Cámara de Comercio de Barcelona.